🇬🇧 Live Dealer Casinos for Players in the UK
At first glance, the concept of live online casinos may be one that is difficult to wrap your head around, but the reality is not as confusing as you might initially think.
Put simply, this new way of playing real money casino games online intertwines the convenience of being able to play your favorite games from home with the fun and excitement that is playing in a brick and mortar casino environment.
Live dealer casinos employ the use of land-based studios—complete with real tables, real cards, and real dealers—in order to stream games in real-time.
Keep on reading all information on this page to learn more about how these games work and where you can play them.
Featured Live Dealer Casino for Players in the UK - Rizk
Rizk is our favorite site to play any kind of live dealer casino games and that's for a number of reasons.
They take responsible gambling very seriously and let you put a lock on any withdrawal requests, making it impossible to cancel them. Those withdrawals are also processed very fast with pretty much no upper limits.
Their live casino is powered by Evolution Gaming, but they've also put in additional effort into it by opening privately branded and designed tables for live roulette and blackjack.
They put in effort into organizing raffles, cash races and random giveaways on their private tables. You get additional RTP (return to player) by simply making the choice of playing live dealer tables at Rizk instead of at a more generic site.
A Great Live Dealer Casino Should...
Outside of the typical metrics we talk about in our approved casino section, there are some that are very live casino specific and that will greatly improve your experience.
Have Multiple Live Casino Suppliers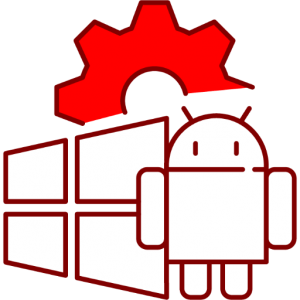 Evolution Gaming, in our opinion, is the best by a mile, but that doesn't mean that you don't want to try others.
Playtech, NetEnt Live, Pragmatic Live, Vivo Gaming and Authentic Gaming each offer a great playing experience and are unique in one way or another.
The best live casino sites will usually have at least 2 or 3 of these, but there are some cases, such as Leo Vegas, where a casino has 8 or even more live dealer suppliers. Awesome!
Our advice is that you get to experience as many of these suppliers as possible. Each has something good to offer.
Offer a Live Casino Bonus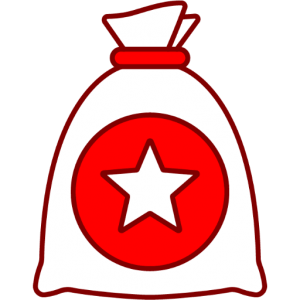 Generic deposit bonuses don't really do much for live dealer casino players.
Typically live dealer games are excluded from contribution to wagering for bonuses or contribute at a very low rate of 5 or 10%.
When the casino of your choice is focused on live dealer players, they'll offer either a 50 or even 100% contribution and decent wagering requirements.
Again, a good example is Leo Vegas, where you get a 70x bonus as a live casino player from the UK (full Terms Apply)
Have Dedicated & Special Tables
Why are private tables useful?
Mainly because at games like blackjack, it's often the case that all seats will be taken and you'll be left with an option to bet behind.
When a casino has dedicated tables only to its players, it is usually more likely that seats will be available.
There's also the additional training dealers go through to fit the brand image. A good example of this is Casumo, where the tables stand out due to a more playful attitude by the dealers.
Run Live Casino Promotions
Live dealer casino-related promotions offer an awesome way to minimize the house edge and, in some rare cases, actually play with a positive expected value. Though that is not the main point.
The point is that by playing live casino at a brand that offers some sort of promos is a great way to maximize your chances of winning.
We try to cover these as they come along in our promotions section.
Other Great Live Dealer Casino Options in the UK
Casino
What We Like
Visit Casino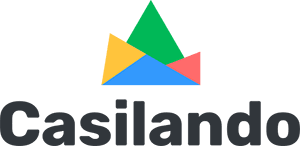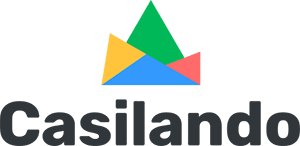 Live Casino Counts Towards Earning Points in The Loyalty Scheme
10% Live Casino Contribution to Welcome Bonus
Evolution Gaming + NetEnt Live Tables
Netent Live + Evolution Gaming Tables
The OJO Loyalty Wheel With Wager Free Prizese
Good Option for High Stakes Roulette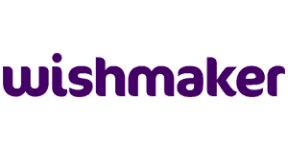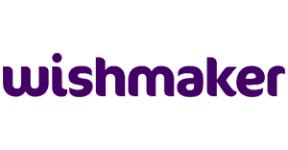 Great Loyalty Program That Includes Live Casino
Evolution Gaming Premium Selection Of Games
No Live Casino Deposit Bonus
*
18+ T&C's apply to all bonus offers. Please gamble responsibly.
Casino Deposit Bonuses Suitable for Live Casino Play
Casino
Bonus
Wagering
Roulette Contribution
Blackjack Contribution
Leo Vegas
100% up to $500
70x
100%
100%
Rizk
100% up to $250
70x
100%
100%
BGO
100% up to $300
40x
25%
20%
Mr Green
100% up to $100
35x
10%
10%
Casumo
100% up to $500
30xB+D
10%
10%
Our Favourite Live Dealer Tables
Lightning Roulette
Though we just mentioned above how many live online casino games move at a slower pace than their digital predecessors, that does not hold true with Evolution's Lightning Roulette.
The game is played at a surprisingly fast pace, meaning you do not have to sit around and twiddle your thumbs in between each and every spin.
Apart from the speed at which the game is played, there is a unique feature that sees anywhere from one to five numbers selected before each spin to play host to increased, multiplier odds.
These odds can range from a minimum of 50x the amount wagered to as much as 500x the wager. During the game, a virtual board with all the numbers of the roulette wheel appears behind the croupier.
An imaginary power switch is pulled, electricity pulsates through the virtual board, and the multiplied numbers along with their multiplier values are determined.
While all this is happening, the ball is making its way around the roulette wheel and bets are able to be placed. As you might expect, these multipliers only payout on winning straight-up bets.
For example, if 18 is multiplied by 100x and you place a wager on Second 12, a spin resulting in an 18 will only payout at the normal 2:1 odds.
A winning bet that was placed directly on 18, however, will see whatever you wagered multiplied by 100. This unique feature allows a game that already boasts the potential for high payouts to potentially payout much more.
As for the gameplay experience overall, you can expect energetic dealers that talk their way through the live broadcast, commentating on what numbers are multiplied, how much they are multiplied by, and so on.
Because Lightning Roulette is a game that is unique to Evolution Gaming, the dealers subtly and continuously explain the nuances that make the game different than traditional American and European roulette.
To be honest, the dealers' talking is something that we think players will mute before too long.
The talking and interaction is nice, but it seems as though the dealers are instructed to act more like gameshow hosts than the dealers you will come across on the floor of most any brick and mortar casino.
You will almost never encounter a roulette croupier who talks incessantly on the floor of a casino, so this can be annoying for those who are seeking out the true casino experience.
Apart from the talkative nature of the croupiers, however, Lightning Roulette is a fun game that puts an interesting spin on a game almost everyone is familiar with.
Though you might want to hit the mute button once you get the hang of the game's rules, we highly recommend you give this game a shot if you are even a mild fan of roulette games.
Live Infinite Blackjack
Infinite Blackjack was another lovely surprise of 2018. Before it was launched, Evolution's lobby used to be filled exclusively with standard 7-seat live blackjack tables; if they were fully occupied, the only option was to Bet Behind until someone eventually gets up.
Infinite Blackjack was added as a low bet limits game variant offering an unlimited number of players to play the same hand while making their own decisions.
Rather than serve us with yet another common draw game, Evolution Gaming went not one but a few steps further by incorporating four optional side bets as well as the Six Card Charlie rule.
Any Pair side wager pays up to 25:1 for a pair made with the first two cards in the player's hand. The 21+3 bet wins if the player's first two cards and the dealer's up-card form a poker-style combo and pays between 5:1 and 100:1. Hot 3 side bet will pay up to 100:1 for card combinations totalling 19, 20 and 21 made with the player's two cards and the dealer's visible card.
Bust It wager pays between 1:1  and 250:1 when the dealer busts with 3, 4, 5, 6, 7 or 8 or more cards.
According to the Six Card Charlie, players who manage to accumulate 6 cards with a total value of 21 or less automatically win even money – even if the dealer has Blackjack. Live Infinite Blackjack has a theoretical return of 99.47%.
Monopoly Live
Who among us has never played Monopoly, an engaging board game offering participants to purchase property and gain income as other players unwillingly visit? Evolution has transformed this loving childhood memory into an entertaining live dealer game hosted by a real presenter as well as a digitally created Mr. Monopoly.
The host spins a super-sized wheel and players have to predict the segment it will stop on. That may be a particular multiplier (1, 2, 5 or 10), one of CHANCE segments, or 2 ROLLS and 4 ROLLS segments which launch a 3D bonus game.
If the wheel stops on CHANCE, Mr. Monopoly will present players with a Chance card that shows either a random cash prize or a multiplier. If it shows a multiplier, all bets remain in place, the wheel is spun again and the multiplier applied to the winnings for this next spin.
The wheel stopping at 2 ROLLS / 4 ROLLS takes qualifying players to the augmented reality Monopoly world where they'll join Mr. Monopoly on a walk across the board.  Dice rolls will determine the number of steps and consequent prizes and multipliers.
Monopoly Live is a colorful visual delight with an RTP of 96.23% and a maximum win potential of $500,000. Evolution's engaging hosts not only communicate with players but also talk to the virtual Mr Monopoly sitting to the left of the wheel, sipping his coffee and reading his newspapers.
Live Free Bet Blackjack
Free Bet Blackjack is an interesting addition to Evolution's Infinite range. Not only does it feature the same four optional bets – Any Pair, 21+3, Hot 3 and Bust It as well as the Six Card Charlie rule, it also incorporates free Double Down and Split.
As in all one-to-many blackjack games, each participant is able to make independent decisions even though all play the same hand.
The dealer stands on 17 but, owing to these extra freebies, they'll push with a total of 22. Live Free Blackjack has an RTP of 98.45%.
To make things as easy as can be, players with qualifying hands are automatically offered to Double Down on hard 9, 10, 11 totals and Split any pair except for 10s free-of-charge. One can still Double and Split on other cards but will have to pay the usual cost.
Dealers are dressed in line with the 80's theme and every bit as professional as in all other Evolution Gaming games.
Side Bet City
If you like the idea of poker but find the mechanism too complicated, try Evolution's Live Side Bet City. The game playing from a Vegas-themed poker studio illuminated by bright neon lights features payouts as high as 1,000 to 1.
Participants are offered to wager on four different outcomes – a 3-Card Hand, a 5-Card Hand and a 7-Card Hand win plus All Lose. There are no other decisions to be made and that's what makes Side Bet City the simplest poker game ever.
Players are betting against a paytable rather than the dealer. The latter will deal seven cards per round, starting with the first three dealt face-up. They will then present the next two cards to reveal the result for the 5-Card Hand, followed by two more.
If none of the 3-Card, 5-Card or 7-Card Hands win, the player who has bet on All Lose gets to collect. The maximum payout for each of these wagers is 100:1, 1,000:1 and 500:1 (Royal Flush), while All Lose outcome delivers 0.7:1.
Live Side Bet City has an RTP of 96.69% for 3-Card Hand, 95.21% for 5-Card Hand, 94.34% for 7-Card Hand, and 96.29% for All Lose.
Dream Catcher
Evolution Gaming is known for live dealer games, but even more than that they are known for unique games that are offered at no other live dealer casinos.
Dream Catcher fits that mold perfectly in that it is a game that you have likely never heard of before. In essence, the game is a combination of a roulette game and a slot game.
It consists of a large wheel that is reminiscent of something you would see on a television game show such as The Price is Right. The wheel consists of a series of colored numbers: 1s, 2s, 5s, 10s, 20s, and 40s.
Players are tasked with laying down bets on one or more of the six numbers, which are really multipliers. They are multipliers because the number that is landed on multiplies the wager by that amount. That is a bit tough to follow, so an example is in order.
For example, if you were to place a $2 wager on the number 20, a winning spin of the Dream Catcher wheel will see your $2 wager multiplied by 20x.
Understanding this, it follows that the wheel consists of more 1s than 2s, more 2s than 5s, and so on. That is why a wager on the 40 can be likened to a single-number wager in roulette. There are also multipliers on the wheel; 2x and 7x multipliers.
Correspondingly, the 2x and/or 7x multiplier will be placed on the digital board that exists in the bottom of the game screen. If the 7x multiplier exists over a 5 on the digital board, and the wheel spin ends with 7x multiplier being hit, another spin ensues.
If the wheel lands on a 5, your initial wager will be multiplied by five, then seven. This feature creates a chance for players—albeit a slim one—to hit absolutely massive winnings in just one spin.
The hosts of Dream Catcher are exactly that, hosts. They act, talk, and interact as though they are hosting a televised gameshow.
If you are not in the mood to hear someone talk nonstop throughout the course of the game, you can simply mute the host and play the game in peace.
If you are a fan of being social, you will love to know that the dealers react and respond to your chats, just as they would on the floor of a brick and mortar casino.
For players who are brand new, a simple chat message asking how the game is played will prompt the host to quickly go over the basic rules. Though a bit on the annoying side, the hosts are quite helpful if you are ever confused.
Live Lightning Dice
In 2019, the developer has extended its Lightning range with the launch of Live Lightning Dice – a simple dice game likely to appeal to fans of slots and bingo.
It features the same electrifying environment as Lightning Roulette, incorporates random multipliers of up to x1,000 and features an RTP of 96.21%.
Players are invited to bet on the total of three dice about to be dropped into a transparent Lightning Tower. Once the betting time has expired, lightning will strike one or more random numbers and assign a random multiplier to each.
The game host drops the dice which tumble through maze-like construction before settling on the tower's base. If the outcome you have bet on received one of the multipliers, your stake will be boosted accordingly; otherwise, you'll get the regular payout determined for that particular dice total.
Lightning Dice is as dynamic as its Live Roulette cousin and game presenters act accordingly. You'll see them moving around the studio, microphone in hand, enthusiastically communicating at all times to keep the audience engaged.
Baccarat Squeeze
Live baccarat squeeze is a game you will not find from other live dealer software providers, but Evolution Gaming does well to keep their offering fresh and unique.
As soon as you load the table, you will notice the calm, elegant feel of the studio within which the game is live-streamed.
Even the dealers—almost all of which are attractive women—handle themselves with elegance and speak in soft, seductive voices.
Baccarat squeeze works in almost the same exact way as any other game of baccarat, with the main exception being that cards are "squeezed," something that does well to build suspense and make the game a good bit more enjoyable.
In the case that either player, banker, or both need an additional card, the dealers quite literally show you a portion of every edge of the card before flipping it. By doing this, it allows the player to take guesses and wonder what the card will be.
At the end of the day, it is meant to build suspense and does exactly that. Apart from the standard player and banker bets, there are a plethora of side bets with odds that can reach up to 200:1.
Unlike a majority of other Evolution live dealer games, the Baccarat Squeeze game features a variety of different camera angles. During normal play and when cards are first dealt, you are given a standard wide-frame shot much like you are given while playing blackjack.
As the game progresses though, the dealer is shot from different angles. For the most part, this simply adds to the overall quality of the game, especially as it relates to production quality. Where the extra camera angles really come into play is when a card is squeezed.
When this happens, the camera angle zooms in such that you are, quite literally, only looking at the card and the dealer's hands. If the aim of baccarat squeeze is to build suspense, this up close and personal camera angle on the cards does the perfectly.
If you are looking for a high-paced game with loud dealers and fast-paced action, baccarat squeeze might not be your game. But if you desire a relaxed, refined experience then this game is absolutely perfect.
The gold tables, the dark ambiance, and the attractive dealers actually create an experience that is superior to what you will find at baccarat tables on the floors of brick and mortar casinos.
Which Games Are Offered With Live Dealers?
In the article above we took a look at the live dealer tables, we love playing at. Here we'll look at the different game types that you can play instead.
Live Roulette
Highly volatile and offered by most live online casinos around the world.
Live dealer roulette is available as a classic table captured in a live casino studio or directly streamed from a real brick & mortar casino.
Leading providers like Evolution Gaming and Playtech have taken it a step further by introducing innovative game variations like Lightning Roulette, Quantum Roulette, and Double Ball Roulette.
Localized game versions are also available with croupiers speaking in more than 15 languages.
Live Blackjack
Blackjack is another extremely popular live dealer game type, but it comes with a scalability issue – there are only 7 seats per table.
Sure, you can bet behind, but that's not quite the same experience.
This has led the top tier, live casino suppliers, to come up with some innovative game types like Infinite Blackjack, where an unlimited number of people can play at the same time.
In addition to that, tier 1 live casinos have their own dedicated tables that come with a bit of a twist.
An example of this is the Silent Blackjack at Leo Vegas, where the dealer communicates only when absolutely necessary.
Live Baccarat
Baccarat is more popular in Asia and the USA, but thanks to an amazing execution by a few live casino suppliers, it has caught some mainstream attention too.
Evolution Gaming is at the forefront here with their Baccarat Squeeze, Control Squeeze and even Lightning Baccarat tables.
If you're looking for a game that requires absolutely no effort on your part, outside of placing the bet, live baccarat just might be for you.
Live Casino Poker
Live dealer poker is offered in countless game types. From Casino Hold'em to Russian Poker from Betconstruct Live.
Some game types come with progressive jackpots, namely at Evolution Gaming powered casinos.
Casino poker games generally have an aspect of a strategy to them.
In most cases, you won't be able to get an edge over the house, but by playing optimally, you surely can lower it.
Live Sic Bo
An ancient dice game that has been brought to the live dealer casino environment by Playtech, but is now also available at Evolution Gaming casinos.
The gameplay is similar to Craps, but instead of throwing two dice all over a table, the croupier uses a closed glass jar to shake them for every round.
Sic Bo has a relatively low house edge between 2 and 3% depending on the bets you make.
Live Dice
Nobody currently offers live dealer craps, but it used to be on the menu from Vivo Gaming.
Dice games are offered in a number of forms though.
We have BetGamesTV offering to bet on simple dice rolls, but also more sophisticated games like Lightning Dice from EVO.
Wheel Of Fortune
Multiple providers have created their own interpretation of a live dealer wheel game.
Our favorites are EVO's Monopoly Live, Dream Catcher and PlayTech's Spin a Win.
These merge a game show experience with casino gambling in a perfect way.
Hi/Lo
Hi/Lo with live dealers is exclusively offered by Playtech powered live casinos.
Here you bet whether the next card drawn by the dealer is going to be higher or lower than the previous one.
The payout odds differ on the likelihood of the card is higher or lower and are adjusted after every card dealt.
Dragon Tiger
Surely the simplest of all live casino games. Dragon Tiger with live dealers was recently introduced by Evolution Gaming.
The game is essentially a competition between two sides based on which side will be dealt a card of higher value.
It plays very fast and features a low house edge.
Deal Or No Deal
This is not necessarily a game type, but we felt like it deserves a spot as such.
Deal Or No Deal is based on the popular American game show with the same name and features a host who asks you to pick a briefcase when the game starts.
They then proceed to open all the other briefcases one by one, while also offer you some amount of money after every briefcase is opened.
The game offers a revolutionary live casino experience and is available at most Evolution Gaming powered sites.
Private Live Dealer Studios & Tables
Private live dealer tables are different from most other online live dealer tables due to the fact that you are being offered a game that is unique to the online casino at which you are playing.
Normally, live dealer games are created and hosted by a software company, not a specific casino.
This means that when playing live games, you are playing with a plethora of other people who very well might be playing at a different online casino that just so happens to utilize the same live dealer software as the casino at which you have deposited.
Private live dealer tables are a way for a casino to differentiate itself and provide a unique product, with branded tables, chips, and so much more. In many instances, online casinos can pull this off with flying colors. On other occasions, a casino may fail miserably when it comes to their private table live dealer offering.
In many ways, this is the perfect integration of the live elements of casino games, the likes of which you would get only at a brick and mortar establishment. At the end of the day, it only adds to the intrigue presented by live dealer casinos.
Benefits of Private Live Dealer Tables & Studios for You:
Less Traffic on Live Blackjack Tables – More Seats for You To Pick From
A More Personal Playing Experience
Special Promotions Organized For Players on The Private Tables – Extra Cash
Leo Vegas Chambre Séparée
Leo Vegas has burst onto the scene in recent years, and it should come as no surprise seeing as they are one of the best online operators around.
While almost every other online casino equipped with live dealer games is really just sharing dealers with a bunch of other sites that utilize the same software, Leo Vegas has taken a bold new approach to the live dealer online game.
Rather than use the Playtech or Evolution software, games, and dealers that everyone else is using, Leo Vegas has decided to take the entire live dealer operation under their own control. What this means is that the dealers you are seeing and the players playing alongside you are all from LeoVegas and LeoVegas only.
What's even better about Chambre Séparée at LeoVegas is the fact that the minimum bets are great for new players or those who simply are not high-rollers.
For those wondering, Chambre Séparée is French for a "separate room." While other sites will see their private tables carry extremely high minimums, you can play roulette and blackjack for as little as £5 per hand/spin.
In fact, with roulette having a per spin minimum of £0.50, LeoVegas very well might offer the lowest minimum bet of any live dealer casino that exists currently.
Being that LeoVegas has limited capacity, the only games offered in their Chambre Separee are blackjack and roulette. A few of the tables are run 24/7, however, some of the other tables operate only at the busiest times of day/night.
The roulette games at LeoVegas' Chambre Séparée are interesting in that you can toggle between two different displays.
One that shows the croupier, table, and wheel all in one shot, and another where the table is represented digitally while the live feed focuses solely on the croupier and the wheel.
The second of these two display modes seems as though it is geared for the analytical player—one who will be looking for hot/cold numbers recently hit numbers, and so on—while the former display mode can best be described as an industry standard and similar to what you will see at most other live casinos.
As for blackjack, there are the standard game options as well as a few interesting variations, including Sports Blackjack and Party Blackjack.
With sport blackjack, the dealer quite literally commentates on live sporting events while dealing hands. Party Blackjack, on the other hand, utilizes two dealers that can really talk up a storm.
Unless you are in an overly social mood, we would stay away from these games, but they are quite fun. As you might expect, both of these blackjack variations are only available at certain times of the day on only specific days of the week.
For play at all hours of the day and night, you must use one of the 24/7, standard tables.
888 Casino Private Studios
If you have played at any Evolution-powered live dealer casinos in the past, 888's private studios will be instantly familiar.
While the gameplay settings, volume, chat buttons, and more are located in the top right corner as always, the 888-themed studio and attractive dealers adorned in black and white clothing will be an interesting change.
Right away, 888 separates itself from any and all competition by way of the large number of private table games they offer.
At most other sites, you will be lucky to find more than blackjack and roulette private table games. At 888, however, they have roulette, blackjack, and casino poker. I
In fact, their blackjack comes with a few different variations. One of these unique spins on the game is geared towards high rollers and is called XTRA Time Blackjack.
To put it simply, 888 is using this game as a way of rewarding players for their time and loyalty. From 1AM to 1PM GMT every day, there will be 12 random bonus cards inserted into the shoe that will be used.
If you are dealt one of these bonus cards, you can rack up winnings right there on the spot. This simple bonus for players not only brings people to the tables, but allows them to leave happy as well.
What 888 does that you will not see any other live dealer casinos doing is offer casino poker as an option in their dedicated live studios. The game of choice is Ultimate Texas Hold'em; one of the most popular casino poker games around.
The dealers are as attractive and professional as we have come to expect from 888, and you will notice that the poker table is blue, rather than the green that dominates the studio.
As for the quality of the live streams as well as the quality of the dealers themselves, you really cannot beat what 888 has to offer. At the end of the day, they boast some of the most attractive dealers around, and dealers that are professional as well.
It is difficult to find a live dealer casino that can offer both. The studio, though often an afterthought for most players, is also incredible. Its green and black theme gives it a futuristic feel, and is simply different from what you will get at most other sites.
Evolution Gaming
Evolution Gaming was founded in 2006, and since the day of their inception, they have been dedicated to creating and eventually advancing live dealer online casinos.
Once you understand this, it begins to make a good bit more sense why most online casinos feature only Evolution live games.
They now, in one way or another, provide software for in upwards of 200 online casinos from around the world, far outpacing the numbers of any other live dealer software provider.
Between the quality of their games and dealers, the crispness of the streams, and the overall presentation of their live studios, it becomes immediately apparent that Evolution Gaming sets the standard that all other live dealer software companies abide by.
Each year they come out with a unique game or feature, and we are itching to see what they will come up with next.
As far as their reputation is concerned, you have absolutely nothing to worry about. Like their dealers, Evolution handles themselves—as a company—as professionally as you would like to see. They are a transparent entity that is focused on making the end-user as happy as possible.
Ezugi
Ezugi is a live dealer software producer that was founded in 2013 and is growing bigger and bigger with each passing year.
Currently, they boast in upwards of 100 casinos to whom they provide software for. This list continues to grow because Ezugi is a live dealer software producer that is coming out with different game variations, some of which are really exciting for players.
For instance, there is a live dealer blackjack game offered by Ezugi where you can auto-split hands such as 2-2, 3-3, and so on.
This is something that was just recently added and does well to take almost all thinking out of the game. Now, the player simply needs to focus on hitting and/or standing and little else. Their primary offerings are blackjack, roulette, and baccarat.
Something Ezugi does that few other live dealer software companies even attempt to do is cater to different markets within which they operate.
With studios in Europe, Central America, and Asia, they are able to more closely relate with the players whom the dealers are interacting with.
What's more, each of the three different studios have their own unique feel about them. All in all, Ezugi goes extra lengths to make sure that they boast a quality live dealer offering. After all, more and more casinos would not utilize their software on an annual basis if they were slacking.
NetEnt Live
NetEnt is mainly known for creating pretty cool online slot machines, but they also have a tier 1 live casino product.
Their live product has been improving a lot in the last year and is not that far away from Evolution Gaming, especially on mobile devices.
NetEnt Live only offers live blackjack and live roulette, but they do have some customized tables as well as native ones.
As of late, the company has turned introduced a couple of more innovative games and environments.
The most significant ones were Blitz Blackjack, NetEnt's very own common draw game and Live Beyond Live, which was an enhanced studio where you could see what's going on at other tables.
Vivo Gaming
Vivo Gaming used to be a typical tier 2 live casino supplier, but after revamping their studio they've definitely made their way into the top tier.
They've got a rather impressive selection of games with live roulette, baccarat, blackjack, casino hold'em, dragon tiger, sic bo and live bingo.
The only downside with them is that they hold a Curacao license only, which means that they aren't available at casinos that are licensed only by the Malta Gaming Authority or any of the other licensing jurisdictions.
It's worth mentioning that Vivo Gaming is to this day the only live dealer supplier to introduce live dealer craps to the market. This game is no longer live, but with the USA market opening up it should only be a matter of time.
Lucky Streak
Lucky Streak is a relative newcomer to the live dealer online casino industry, but since their founding in 2015 they have done well to establish themselves.
While there is nothing wrong with the games on offer, Lucky Streak is finding it difficult to get a real footing in the industry thanks to a few names more or less dominating the live dealer space.
With that said, there are more than 10 online casinos that make use of Lucky Streak software, and that number seems to be growing all the time. At the present moment, Lucky Streak offers blackjack, roulette, and baccarat, with a few more games expected to be added in the near future.
We could not find any negative reviews of the software, so it makes sense when you see more and more online casinos taking interest in Lucky Streak solutions.
With slot games to complement their live dealer suite, Lucky Streak looks like a company that will be up there with the best in no time at all. For the time being, Lucky Streak is regarded as a small but respected live dealer software provider.
PlayTech
Playtech might not have been focused on live dealer games as soon as they were founded back in 2000, but the fact of the matter is that they have been one of the top online casino software providers for the better part of two decades, and it does not seem as though that will be changing anytime soon.
As a publicly-traded company on the London Stock Exchange, Playtech boasts the transparency and corporate structure that a majority of other software companies simply cannot lay claim to. Apart from their overall trustworthiness, Playtech puts out a quality product
As far as their live casino offering is concerned, they bring more variety than most others. In addition to the standard roulette, blackjack, and baccarat offering, Playtech also boasts unique games like Dragon Tiger, sic bo, hi-lo, casino Hold'em, and 3 card brag.
With one studio located in Europe and another in Asia, they too are able to cater to the tastes and cultures of their playing audience.
In addition to all of this, Playtech live dealer games are able to be played on mobile devices. Just like streaming a sports game or TV program, playing live casino games on your mobile device is made simple by Playtech.
All things considered, Playtech is up there with the absolute best in the industry and are improving all the time.
Betconstruct
BetConstruct was founded in 2003 and, like many live dealer casino software providers, did not enter the online casino industry with live games in mind.
Rather, they started out providing digital software games, including slots and a variety of table and other casino game titles.
With regard to their live casino offering, it is limited to blackjack, roulette, and baccarat. Currently, BetConstruct has one live studio, located in Armenia.
Despite there not being a wealth of live dealer casino games from which to choose, BetConstruct makes up for it by providing highly professional dealers who know what they are doing.
The BetConstruct studios are attractive, up there with the best you will find online in terms of aesthetics.
As it stands currently, you can find BetConstruct software at roughly 20 different online casinos, but being that they are a relative newcomer to the live dealer scene, we expect that number to continue growing year in and year out.
Though it may be somewhat difficult to find a casino that makes use of BetConstruct software, you will be pleasantly surprised if and when you do come across their games.
Pragmatic Live
Pragmatic Play's Live Dealer offerings gained quite the coup in February of 2020, being added to the LeoVegas Live Games portfolio, which is a sign of the respect the provider has developed.
Pragmatic Play purchased popular Live software developer Extreme Live Gaming in 2018, but instead of continuing with the success of the developer, Pragmatic shut it down and instead produced their own suit of Live Dealer games.
The big downside to Pragmatic Live at the moment is the limited number of games, with only baccarat, blackjack, and roulette being available. That said, these were all released in 2019, suggesting that there is more to come as the developer continues to produce more Live Dealer options.
Pragmatic has also added various faster options of table games, including Speed Roulette, and a classic Live Blackjack game that is one of the fastest on the market.
There's a way to go for Pragmatic Live, but the attractive setup in their Romania base and the quality of the few games that have thus far been released, suggest great things could come.
Live Casino FAQs
Absolutely. Live online casinos like Rizk allow you to open multiple tabs and play them at the same time.
Note that you cannot play the same table from more than 1 screen at once though.
Winnings are paid out immediately just as they are at other online casinos (or at brick and mortar casinos), but the pace of play is generally slower than what is derived from traditional online casino games.
This is so because, if a table is populated with multiple players, dealers need to wait for every bet to be placed before a hand or spin can ensue.
As an increasing number of software providers vie for players, the quality of the user interfaces has improved dramatically.
Now, we are seeing multiple camera angles and a host of other unique features in an attempt to win over players who might be on the fence.
We are also seeing an increasing number of live dealer games being streamed not from studios, but from the floors of actual casinos.
These broadcasts are so realistic that live casino player traffic and sounds can be seen and heard in the background.
Being that the games are live-streamed in real-time, players can not only see cards being dealt, wheels being spun, and winnings divvied out, they are also able to chat with the dealers and ask questions should they arise.
Though every live dealer software producer features different studios, you will generally find that games are carried out from smaller European countries with dealers that speak English first and foremost.

Both Evolution Gaming and Playtech have studios in Riga, Latvia. EVO also houses a large studio in Malta for their Scandinavian native tables and another one in Georgia.
While this is the general rule of thumb, there are plenty of software producers who have studios located in Asia and elsewhere around the world.
Even better, dealers who can speak other languages such as Spanish, German, and French are becoming increasingly commonplace.